About Us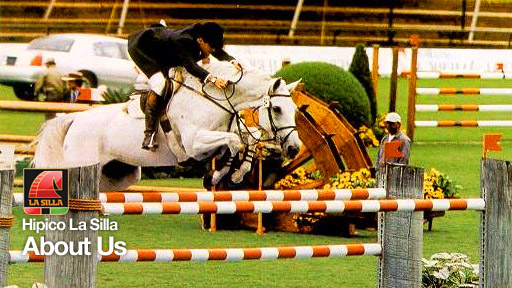 To the horse our eternal recognition, care, and passionate dedication; to its life, its linage, its development and understanding the great binomial that forms with men; are the cause that today, the world has an equestrian symbol.
Introduction
Passion for Equestrian Excellence

La Silla is well known as a leading organizer of equestrian competitions, notably the international CSI Monterrey Championship of the Americas for Young Horses or La Silla Cup, an event that makes a major contribution to the development of the young horse.

The Monterrey CSI-JYch Intercontinental Competition for Young Riders is another such competition that focuses on developing future champions by offering youngsters from across the globe the opportunity to compete at a truly international level.

Long ago, Greek mythology believed in the existence of a winged horse, it also imagined the perfect bond, a creature half man, half horse.

Centuries later, when the Spanish conquerors arrived to Mexico, the natives astonished believed that the horses and the men where only one individual. We think that they were not completely wrong.

Philosophy

La Silla began its breeding program with a band of mares that had made a name for themselves as excellent jumpers in the toughest international arenas. We then sought out proven broodmares that had already produced outstanding Grand Prix horses. We believe that the mares are the critical factor, the solid base that is necessary for the success of a serious stud farm.